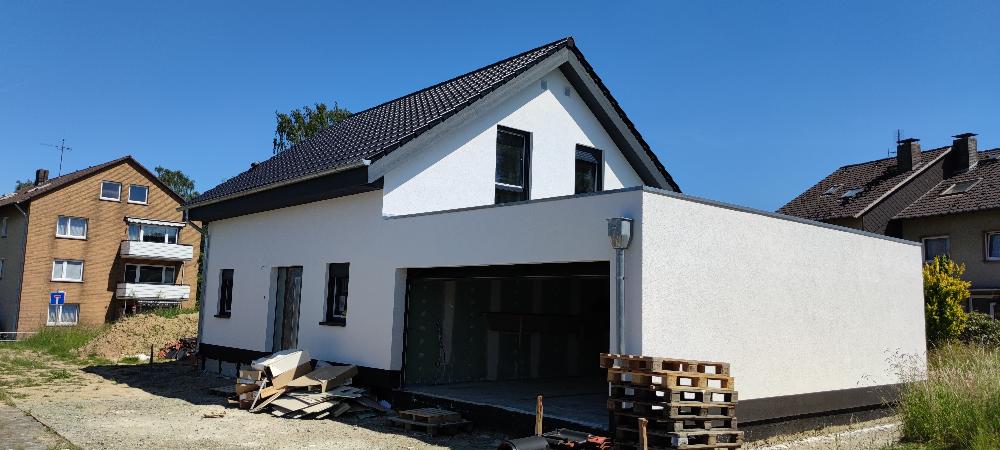 You can also purchase garages and carports from us independently of our houses. We build our garages – like our houses – on the basis of a solid wood composite construction. This offers you a high-quality and versatile garage at a fair price. For example, the garage can also be planned as a terrace, extended by an integrated shed or planned with a passage door into the house. You are also visually flexible and can design the façade to match the house or set special accents with a different design.
Do you like it open? We are happy to offer you a suitable custom-made carport. Here, too, with an integrated shed on request.
So that we can make you a suitable offer as quickly as possible, tell us what you want in our configurator.
Garage configurator
The fastest way to your individual offer
Step 1

Step 2

Step 3

Your contact details
Facade
Facade type
Garage door type
Opening type