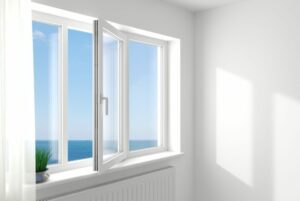 With us you will find windows and window products from renowned manufacturers, such as Rehau, Gealan, Veka and Aluprof.
In doing so, we offer you the best possible range. Choose between different window shapes and decors or different materials, such as plastic, aluminium, wood or wood-aluminium.
Under additional products you will find everything else that is important to you for your new windows.
Would you like an individual offer? So that we can make you a suitable offer as quickly as possible, tell us what you would like in our configurator.
Windows configurator
The fastest way to your individual offer
Step 1

Step 2

Step 3

Step 4

Your contact details
How many windows do you need?
Doors and other additional services
Do you need front doors and/or terrace or balcony doors?
Do you need additional accessories?
Information about the object
Is it a renovation or a new build?
Desired delivery time
When do you want the delivery?
features
What is most important to you?
Service options
Do you need an additional service?