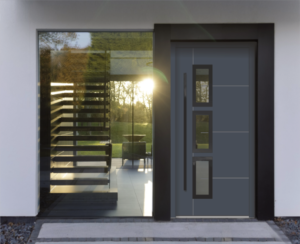 The look, convenience, protection and thermal insulation play an important role in your decision.
With us, you will find a wide product range of entrance doors, just the way you want them. You determine the shape and style.
High quality and precision workmanship is then our business.
With the help of our configurator, we can send you a perfectly tailored offer as quickly as possible.
Door-Configurator
The fastest way to your individual offer
Step 1

Step 2

Step 3

Step 4

Your contact details
Doors
Do you need a new front door and/or patio or balcony door?
Windows
Do you also want windows? If yes, how many?
Additional services
Do you need additional accessories?
Information about the object
Is it a renovation or a new build?
Desired delivery time
When do you want the delivery?
Features
What is most important to you?
Service options
Do you need an additional service?